We decided we wanted to add some incentives to the PWYW Web Site project. Not only will you be able to Pay What You Want for your web site, but much like Kickstarter, we want to provide you with some incentives to give you more, when you pay more.
The purpose behind offering incentives is an opportunity, to not only get more great deals and tools for your passion, but it is an investment into the future of what Kingdom Spark will become.  We can't do this alone.
We keep getting asked if you we can pay more and get an incentive later on… Absolutely.  If you want to add to the amount you paid to get another incentive, just let us know and we'll arrange that for you.  
PWYW Level 1 – $100
Free eBook
We are giving away Dan Byl's eBook Find Your Purpose.
Stay tuned on this one too as we're turning it into a course. 🙂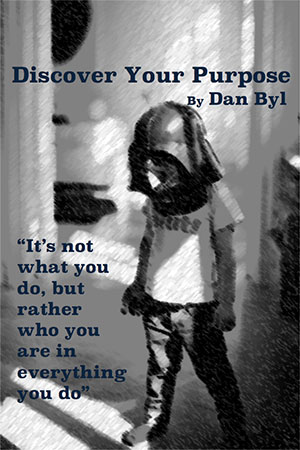 Value: $19
PS… Dan is a huge part of Kingdom Spark and will be getting more involved as we grow.
PWYW Level 2 – $300
Free Newsletter Set Up
We know the most important thing in building your business, movement or blog is to collect emails.  We are going to help you do that by creating a MailChimp account, simple newsletter template and connecting it to your blog so your mailing list can be built automatically.

Value: $350
PWYW Level 3 – $500
1 Year Free WordPress Updating
We know how much work it is to continually update WordPress and maintain the security of your web site and stay up to date on all the plugins.  We are offering 1 year of our maintenance service from WP CoPilot.  Wp Copilot is our brand new service we are lunching to help maintain WordPress web sites.  We've done it for years for our own clients, but wanted to offer the service to others as well.

Value: $444/year
PWYW Level 4 – $850
Free Logo
Everyone needs a logo.  With your PWYW campaign, everyone will receive a type based logo (if you don't already have one), so you will have something that represents your new site.  However, if your PWYW reaches this level we will create for you a custom logo.  You will get a few versions to choose from and 2 rounds of changes, plus all the files you need to use your logo in other things like business cards and your next tattoo.

Value: $700
PWYW Level 5 – $1100+
1 Year Free UNLIMITED Small Jobs for your Website
This our most expensive gift to you.  It's also one of the best services we've ever created for our clients.  This service is an UNLIMITED small job WordPress updating service for your web site.  You can get us to do as many jobs as you have for us as long as they are under 30 minutes and you send them one at a time.  This service is the other main service we offer from WP CoPilot.  We also make sure that your site is secure at all times and if for some reason you are hacked, we will restore it to it's normal state and you won't even have to lift a finger.

Value: $1164/year