One of my favourite seasons is spring and my least favourite is winter.
I'm going to describe how my life changed in seasons. I love spring! I love how everything is fresh, clean and changing. I felt like my life was in spring. I was dating a guy, he was amazing. We said we loved each other, he promised me that we would get married. And I debated moving for him. Then all of the sudden we ended. We had reasons to end. But it reminded me of how spring is beautiful and all the sudden winter comes and ruins things, you aren't prepared for it.
I wasn't prepared for my heart to be broken so bad. But I still had some spring. I was at a job I loved but didn't like the management. Well something happened and just like winter it came out of nowhere and I quit. I was like a person who wasn't prepared for winter. I was lost, confused, cold and bitter. But God showed up, and friends showed up.
The friends prayed for healing, and for a job. God showed up and showed me light and happiness. And I can say that after 5 days of quitting my job, I have a new job. And me and the guy well… I'm still healing from that. But spring season ended, and I'm in the winter season. I'm excited for my winter season.
Everything changes in winter, every day is different. You can have warm days and you can have cold days. But every single day there will be sunshine and reasons to smile. So that's what I'm clinging to. So if you are changing seasons, here is my advice cling to faith and cling to friends. If you don't it might get lonely, and we aren't meant to walk alone.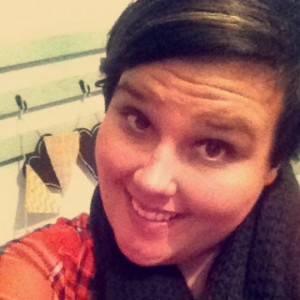 Lauren Terveen. She love cats, Jesus, friends, and coffee dates. Lauren has three nieces and a nephew who mean the world to her. Someday she wants to teach kids!